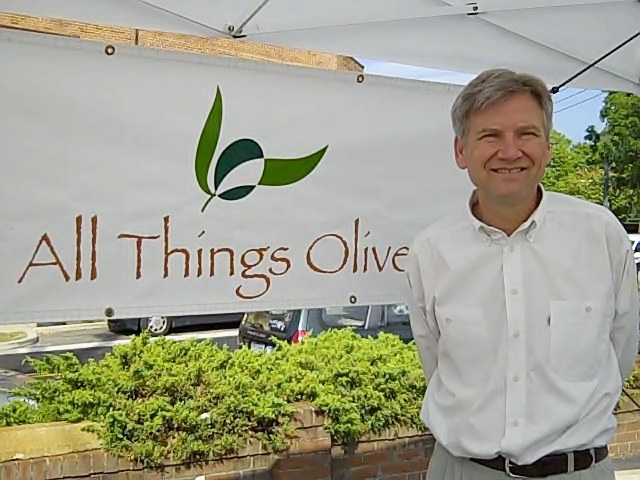 (Keith Voight of All Things Olive at a local farmer's market.)
All Things Olive brings real, fresh, extra virgin olive oil from California to our local markets. They have partnered with a select group of small, family-owned farms with distinctive terrains and climates and feature a wide variety of olive cultivars. All Things Olive's partner farms range from the Carmel Valley in the south, up through the Napa and Sacramento Valleys, and northeast along the Sierra Nevada Foothills toward Lake Tahoe.
Each farm reflects a passion for making olive oil that extends from the tree to the table, producing olive oils of complexity and character. The olive oil industry is essentially unregulated. But while others may mask the origin of their olive oils by offering you a bottle filled from a shiny steel tank, each of All Things Olive's partner farms has been certified as an extra virgin olive oil producer by the California Olive Oil Council, an independent third party. Every bottle has been filled, labeled, and sealed by the family farm that proudly created it, resulting in a quality selection of certified extra virgin olive oils that range in flavor from sweeter-than-butter to leafy-green-and-grassy.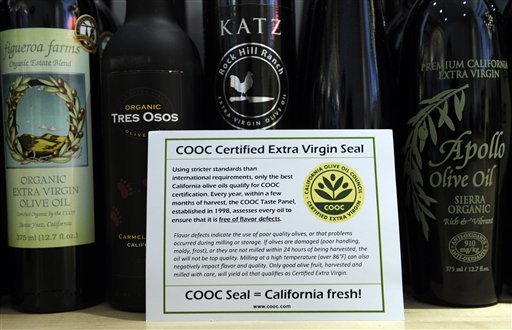 (All Things Olive partners with farms that have been certified as extra virgin olive oil producers.)
All Things Olive has been participating in Pike Central Farm Market since its inception four years ago. Come sample their offering of California extra virgin olive oil in person at Pike Central Farm Market!